App Storage Options
My Rehab Connection app users have the option to store videos locally on their mobile device or stream videos.  Storing videos locally (as opposed to streaming) saves bandwidth but uses storage space on their device.
The My Rehab Connection app is set to store videos locally by default.
To change this click the "Menu" button located in the upper left hand corner of the app.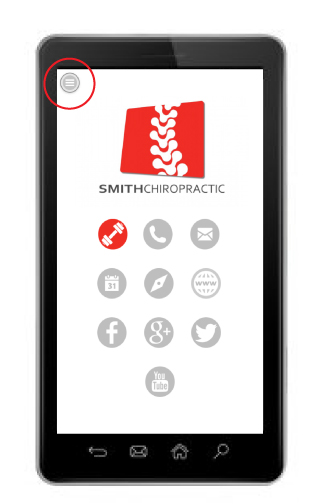 Scroll down and click "Settings".
Deselect "Store exercise videos locally".  Then click "Save".
The click "Save Setting" at the bottom of the screen.